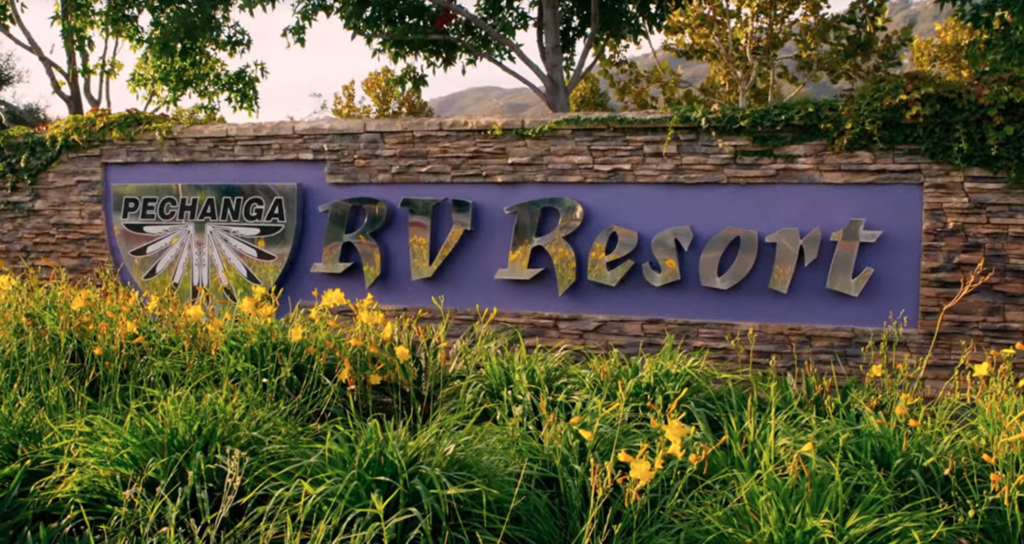 We are excited to announce that the WIN System 2019 end of summer campout is in a new location this year.
The 2019 campout will be held at the Pechanga RV Resort and Casino in Temecula, CA
The WIN System campout will take place on Friday, September 27 through Sunday, September 29th, 2019
Single day attendees should plan on Saturday the 28th
Those needing to reserve an RV spot should contact Steve Taylor
Don't have an RV but still want to be one of the bunch and have a trailer delivered and set up for you?
Code 3 Trailer Rentals has you covered.
The information we received from Code 3 is:
Newer trailers with slide out – 29 ft.
$99 a day inclusive of taxes
We offer delivery services to most campgrounds and state beaches. We do charge an extra fee for this service, but it includes:
delivery, set-up, full vehicle orientation, and pick up at the end of the rental.
Delivery charge of $150
Starter Package including hook up hoses, chocks, toilet paper, etc. – $145
A three-day/two-night minimum rental period. RVs may be reserved up to one year ahead of the scheduled rental period.
Pets allowed but an additional $125 charge applies.
If we rent a minimum of three trailers – 10% discount on daily rental
You can go to their web site at: www.c3rv.com for more information and to confirm availability.
Steven Taylor will be the Wagon Master and can coordinate with you to reserve a spot for your trailer rental – contact him here: Steven Taylor
Additional lodging available at;
Temecula Creek Inn
866-448-3612
Rodeway inn Old town Temecula
951-676-4833
Ramada Temecula old town
951-676-8770
Saturday afternoon barbecue main dish compliments of the Win System!
Dish yet to be determined . . .
Sign up Sheet for side dishes and desserts to come – stay tuned to this site for details as they become available